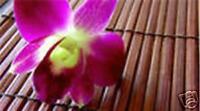 \
Care and cleaning tips for Silver Jewelry
Quick useful tips to maintain your Bella Jewelry!
The best way to maintain your Silver Jewelry is to keep it in a tarnish-proof cloth pouch, air-tight jewelry box or a zip lock plastic bag, in order to keep air and dust off and to keep it out of direct sunlight. The sun may fade gemstones.
Silver jewelry is best kept away from direct exposure to sunlight or artificial light for long periods of time. Keep your Silver in a cool, dry place. Dumping silver items in drawers can cause them to rub against each other and create scratches. Keep jewelry away from scratching, banging, chemicals of all kinds, extreme temperatures and sunlight.

Do not store jewelry next to a heating vent, window sill, or in the car.

Apply makeup and hairspray before putting on your jewelry.

Avoid storing your sterling silver jewelry directly on wood surfaces, because wood usually contains acids that can mar the finish. Oak seems to be the worst. Also, do not store your silver with other metals, or rubber as these too cause tarnish and damage.

Clean Silver regularly with mild sudsy (phosphate free) or plain water, rinse really well, and pat dry with a non-scratching cloth. Polish gently with a jewelry polishing cloth. Do not use tissue or paper towels as they can scratch silver.

Using a polishing cloth or a liquid polish to clean the tarnish is essential care for your silver jewelry.

Never use anything but a clean 100% cotton or a special silver cleaning cloth.

Avoid Ammonia based cleaners as they will eventually eat away the finish.

Do not use toothpaste as it is too abrasive and leaves scratches.

Remove your Silver Jewelry when swimming in a chlorinated pool or hot tub. When cleaning with bleach or ammonia remove your jewelry.

Chemical Cleaners - Exercise caution as some chemical cleaners can damage stones.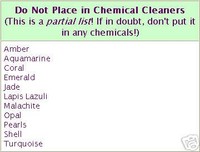 These simple steps will ensure that you will have your Silver Jewelry for years to come!
Valerie,
Guide created: 01/04/06 (updated 11/09/12)