Before we start , we have supplied a picture below & to make this point effective , before viewing the picture you must be aware of what section of the picture grabs your attention first & second.
PLEASE DO NOT VIEW PICTURE UNTIL YOU READ THE ABOVE STATEMENT.
This method has worked for me in the past where there is a alot of competition, this method will grab the buyers eye & get them into your auction site. I had recentily sold a motorcycle belt with buckle & another ebay seller sold theirs for $160 , I waited a while to put mine on with some competition & managed to get more hits & sold it for $212 , thats $52 more than the previous seller.What I tried was A FOCAL CENTER POINT , In a nut shell this is the ability to grab the buyers eye to stop on your gallery picture,what I used was my logo in bright red just beside the gallery picture & next to the beginning of my item heading.
Best colors to use with contrast
Bright red on white
Red on black
Yellow on black (stripes)
As you glance at listings take note off & ask your self what grabbed my eye & why .Your gallery is your first ad & you should make it work at it best potential to make the buyer go in & read about your item.
Now back to the picture , just like a rennaisant painting it usually grabs you eye & leads it to another section of importance, this picture should get your attention on the womans skirt then up to her face , then toward the back of the horse & then to the people outside the red door.
We hope that this will help maximize more traffic to you listings , If you found this article to be helpfull please vote Yes.
Our logo is property of Planet11Vintage.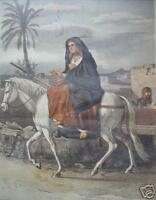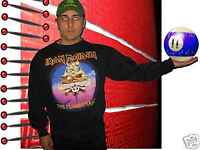 Guide created: 30/03/08 (updated 18/01/13)