Nike Dunk, Nike Air Max, Nike Air Force, Jordan Retro, Nike Shox Be aware these that these are the most common fake/bootleg models of Nike. Please do some research before you buy. The purpose of these tips are to prevent buyers from getting scammed from buying fake Nike sneakers or trainers and also to help buyers identify misleading and scam Ebay auctions.
1) Price is too good to be true.
2) They are from outside of the US, usually in the Asian countries.
3) Check out the seller's feedback as people will warn others the seller is selling fakes; usually the seller will have no reply on the negative feedback they receive.
4) Check the length of time the seller has been doing business on Ebay. Usually fake sellers will not last long.
5) The seller has many hard to find or limited trainers or shoes in their listings with low prices and high shipping.
6) Some sellers don't have the merchandise in stock or steal images from other sellers. If you get suspicious just ask them for a picture that has both their eBay id written on a paper alongside the merchandise.
7) Fake shoes usually have the wrong fonts on the shoe box label. Most fonts on a fake shoe boxes either are too large or the font's ink is too heavy. Compare with a legit box's font.

8) Fake Nike shoe boxes have a very heavy color to them.
9) Ask to see the shoe label inside the shoes. The labels in fake shoes have a larger font or the format of the label is wrong.
10) Do some research on the shoes and compare it to other auctions to find any difference on the price or quality.
eBay is always a fun place to shop. Just learn the basics and you will find anything you need, without getting scammed.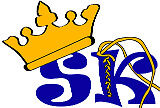 Guide created: 18/07/06 (updated 13/10/13)