FRESH COOKIES........So Simple
Here is a super simple way to keep your homemade cookies fresh and soft. When storing them in an airtight container, simply add one slice of white bread. The cookies soak up the moisture from the bread and leave your cookies oh, so YUMMY!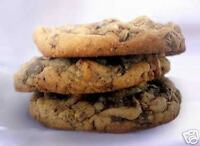 If this tip is helpful to you, please click YES below. Thanks!
Guide created: 28/04/12 (updated 19/08/13)