Make a Knotted bracelet use waxed cord and acrylic bead
It's a finished bracelet.It's a adjustable bracelet.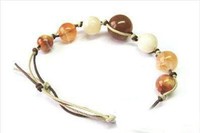 beads material: acrylic beads 1pc 14mm , 4pcs 12mm,2pcs 10mm
string msterial: 2 strand 50mm Brown and white waxed cord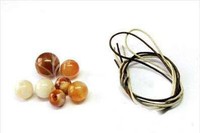 step 1. Thread a 14mm bead onto the centre of Brown string. Align the brown and white string.
step 2. Knot the 2 string.
step 3. Knot other side of the 14mm beads.
step 4. Then Thread 12mm beads onto the white string and knot same as step 2 and 3.
step 5. Threa all of the beads and knot.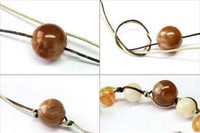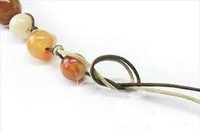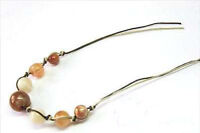 step6. The ending of the braclet make it adjustable.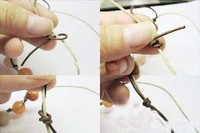 Guide created: 18/03/11 (updated 19/08/13)