Updated 3/10/2013

Marghab Pattern List
The Finest Madeira Linens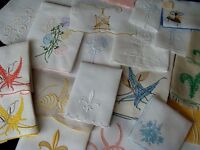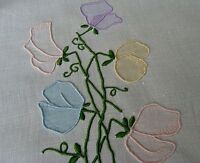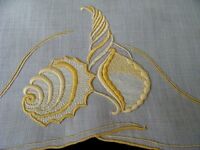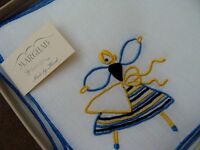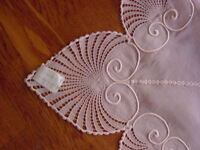 Note : I have shown many photos of the Marghab patterns on my Pinterest board ShopFromYourSeat

There is no 100 percent complete or accurate printed list of all the Marghab patterns that were produced.
This list is a compilation of the pattern list in the Marghab book,
Perfection, Never Less
, which is not 100 percent accurate, and my own personal research over the years. Some of the Marghab patterns had more than one name, or name changes over the years, so this page will be a continuous work in progress. Even the SDSU Marghab museum has updated the number of patterns, which used to be 282 patterns, to now over 300 patterns.

Be cautious of "Marghab" identification on the internet. I've found several cases where patterns were misidentified, and even claimed to be Marghab, when they weren't. As with anything claimed on the internet, just because it's on a blog, doesn't mean it's accurate.


Since I am limited to the number of pictures I can post here
, and not allowed to link to a non Ebay site, I hope to create a list of linkable patterns and pictures on my
Additional information on Marghab and Madeira linens
can be found in
Marghab patterns were widely copied by other Madeira and Chinese embroidery houses,
some of it very well.
Please do not sell linens as Marghab unless you are sure that you have authentic Marghab.
To do so is misrepresentation. The SDSU Marghab museum will identify and authenticate your pattern for a fee.
A really great place to help identify your Marghab, Madeira or ANY vintage linens for FREE is

*** WARNING *** - Some of the most widely copied patterns are Flowerlace, Grape & Leaf, Jacaranda Tree, Knight, Molded Corner, Plume, Ponto Grega, Tropical Fish & Rose Tree. Some are still being made today in China.


MARGHAB PATTERNS
Age of Discovery, Andante, Angry Rooster, Applique, Appliqued Scroll, Arabesque, Arabia, Arcadia, Arrow, Arrowhead, Autumn Leaves

Background
, Bar Maid,
Baroque
, Basket,
Bees,
Big Bow,
Billfold
, Bird and Peaches, Birdling,
Birds,
Birds in Cage,
Blanket Cover,
Bookmark,
Border Inlay,
Bouquet,
Boutons,
Bow,
Bright Eyes,
Bright Sails,
Butterflies,
Butterfly
Calla Lily,
Capers, Carnation,
Carrots and Peas,
Christmas Tree,
Chrysanthemum,
Classic,
Classic Key,
Concha
, Cord and Tassel,
Corner Scroll,
Cornflower,
Cyclamen
Daffodil
, Daisy,
Dancer,
Deer ,
Delphinium
, Diamond Initial,
Dragon Flies, Dream Boat,
Duck, Duet
Early Spring
, Egyptian, E
laborate Corner,
English Ivy,
Eyelet,
Eyelet Border,
Eyelet Scallop
Fern
, Filigree,
Fire,
Fish,
Flag,
Flash,
Fleur de Lys
, Fleur de Lys Grande,
Fleur de Lys Petite,
Flora,
Florentine
, Flower Girl,
Flower Woman,
Flowerlace,
Flowerpot,
Flowers,
Forget me not
, Four Bows,
Fringe,
Fruit Basket
Gay Harbor
, Georgian,
Geranium,
Grape and Leaf,
Grapevine,
Grecian Border
Hand Hemstitched
, Hand Inserted Threads,
High Waves,
Holly,
Homing Butterflies, Hortensia,
Hybiscus,
Hydrangea
Initial
, Initialed Bands,
Initials,
Iris
, Ivy
Jacaranda Tree,
Jewel,
Jewels
Key,
Kitchen Bouquet,
Knight
Lace Point
, Ladies Handkerchief,
Lantern,
Leaves,
Les Fleurs,
Lily of Valley,
Little Bows,
Little Roses
Mad Cap,
Madeira Map,
Maple Leaf
, Marlace,
Masterpiece,
Mayflower,
Medallion,
Medieval,
Mimosa,
Minaret,
Molded Circle,
Molded Corner,
Moresque,
Morning Glories,
Morning Glory,
Mother
New
, New Flower Pot ,
New Open Design,
New Wheat
Old Damascus Plate
, Old France,
Old Ships,
On and On,
Open Corner
, Open End,
Open Lacing,
Open Scroll,
Oval Initial
Palm Tree,
Papa Noel,
Patrician
, Pendant
, Peonies, Petunia,
Pheasant,
Pine Cones,
Plume
, Plumes,
Ponto Grega,
Pouch
Quail, Quadrille
, Queen Victoria
Rain
, Regency
, Renaissance,
Renaissance Boats,
Rose,
Rose Arbor,
Rose Bow,
Rose Tree,
Roses,
Rosewood
Santa Claus, Scallop
, Scalloped Band,
Scallopino
, Scroll,
Scroll and Drawn Thread
, Scroll Fish,
Seven Seven Seven
, Shadowed Leaves,
Shell
, Silk Bib,
Simple Eyelet
, Simplicity,
Small Bib
, Smart and Beautiful,
Snowflake,
Spray,
Sprig,
Squares,
Squill, Stars,
Storm Tree,
Strawberry,
Sweet Peas
Tent,
The Bow,
The Fringe
, The Pines,
Thousand Eyes
, Three Leaves,
Three Little Pigs,
Thistles, Trailing Vine,
Trellis
, Tropical Fish,
Trumpet Flower
, Tudor Rose, Turkey,
Twisted Cord,
Twisted Ribbon
Under the Sea


Varishka
, Very Simple,
Vignette
, Vine Flower,
Vineyard
, Violet
Water Leaf
Weather Cock
Wedding
Wheat
Wild Duck
Wild Rose
Windmill
Wisteria
Wreath
Wreath and Ribbon
Wreath Over Square
Zebra

UNKNOWN PATTERNS - Identified by pattern number
165, 307, 483, 904, 4016, 4057, 4074, 4077, 4122, 4138, 4315, 4689, 4719, 7000, 7001, 7002, 8028, 8047, 8055, 8064,

Marghab Labels Used in order of Earliest to Latest



If this guide has been helpful to you, Please let me know by voting...
All pictures and text are protected by Copyright law..... please do not use without written permission
Guide created: 25/12/06 (updated 11/09/13)