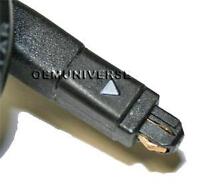 Palm Treo Home Charger and charging instructions.
Visit our eBay store for great deals on cell phone accessories
Compatible with the following models:
* Palm Treo 650
* Palm Treo 680
* Palm Treo 700
* Palm Treo 700p
* Palm Treo 700w
* Palm Treo 700wx
* Palm Treo 750
* Palm Treo 750v
* Palm Treo 755p
* Palm TX
* Palm Tungsten E2
* Palm Tungsten T5
* Palm LifeDrive
Mobile phone chargers
Referred to as Wall Chargers - Home Chargers - AC Charger - Travel Charger
Most mobile phone chargers are not really chargers, only power sources for the charging circuitry which is almost always contained within the mobile
phone. Mobile phones can usually accept relatively wide range of voltages, as long as it is sufficiently above the phone battery's voltage. However, if
the voltage is too high, it can damage the phone. Mostly, the voltage is 5 volts or slightly higher, but it can sometimes vary up to 12 volts when the
power source is not loaded.
Battery chargers for mobile phones and other devices are notable in that they come in a wide variety of connector-styles and voltages, most of which
are not compatible with other manufacturer's phones or even different models of phones from a single manufacturer. These chargers use maybe 0.01-0.05 kWh per day; over a year, so don't worry above leaving them plugged in all the time. Follow the recommendation of charging your phone over night for about 12 hours, but not more thatn 24 hours.
Visit our eBay store for great deals on cell phone accessories
Please vote below! THANKS...
Guide created: 07/10/08 (updated 19/08/13)