Shiprush is a product from Z-Firm. They have been around for quite some time. They make shipping & handling a breeze. I have been using their USPS version for quite some time. If you have an active Endicia account you print USPS postage using the software for no additional cost.
Pros
Downloads orders from eBay - you do not need an eBay store
Downloads orders from PayPal (must have premier or business account) (you do not need to download eBay orders)
When a shipping label is printed, it marks it shipped on eBay/paypal automatically
Ability to ship bulk orders in one batch (10 buyers of the same item, select all, ship, 10 labels will come out, saving time)
Ability to combine orders for the same buyer
Robust USPS address validation, this is a great feature. Buyers make mistake, you are not allowed to ship to non-existent address.
Track shipments from within the software
Reports of various kind can be made
When a shipment is printed, the software can auto send the tracking number to the respective buyer
Downloads rates from USPS servers
A lot more features are available.
Order manager - This is where you ship your orders from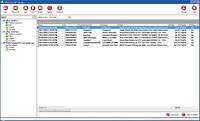 Shipments - This is where you can veiw/reprint the labels you have already printed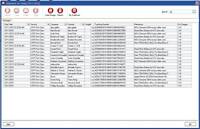 This software is amazing & saves me a lot of time eveyday. No copy/paste what soever. It is free if you don't mind using postage stamps once your label has been printed. The labels are without postage. However, if you have Endicia account, a label with postage will come out.
You need a label printer. I have the Zebra/Elrton 2844 & it works wonders with Shiprush. You can get one used off of eBay for a great deal.
If you like this review, please vote. Thanks
Guide created: 01/10/10 (updated 19/08/13)